Online On-Demand Boundaries Course
"6 Weeks to Better Boundaries with Barb" will take you through six weekly modules designed to address the mindset issues and behaviors that have kept you locked in the same patterns decade after decade.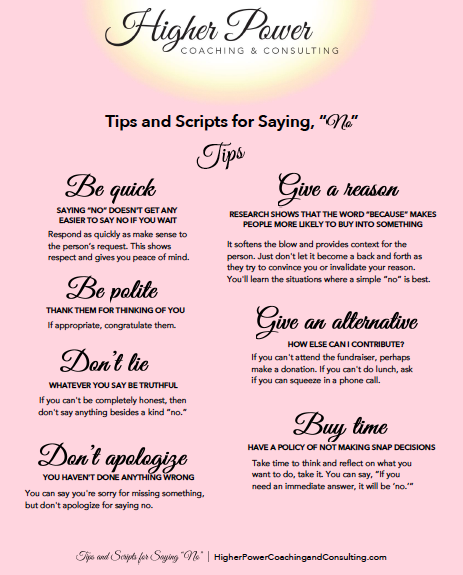 Tips and Scripts for Saying "No" Handout
This handout has tips and scripts for saying no in all kinds of situations - with family, friends or colleagues.
My top 5 podcast episodes for people who need to set boundaries so they can recover from codependence:
See below for links to WAY MORE podcast episodes about boundaries. OR - click the button to the right for a Spotify playlist of all my boundaries episodes.
If you'd like to support the creation of more free content...
"Coaching has helped to take care of myself better. I now know what my personal values are and how to set boundaries to protect myself and remain safe."
~ R, Group coaching client
"[I came farthest in the area of] self love. The personal boundaries I've set for myself have finally allowed a connection between my logical positive thoughts about myself and feeling that they are true."
~ H, Group coaching client
"This has been life-changing for me in the best of ways. I realized that I've been trying to set boundaries for years but would always waver and eventually fold because I wasn't sure where I could set them and what was mine and what wasn't... Learning what was mine and what wasn't was the most important thing for me and what allowed me to start setting good boundaries."
~ E, Group coaching client
"I have never seen boundaries presented in such an amazing way. I will be working on it diligently in the next few days and weeks ahead. Love the fences and visuals." ~ Anonymous workshop participant
Like what you've read and heard?